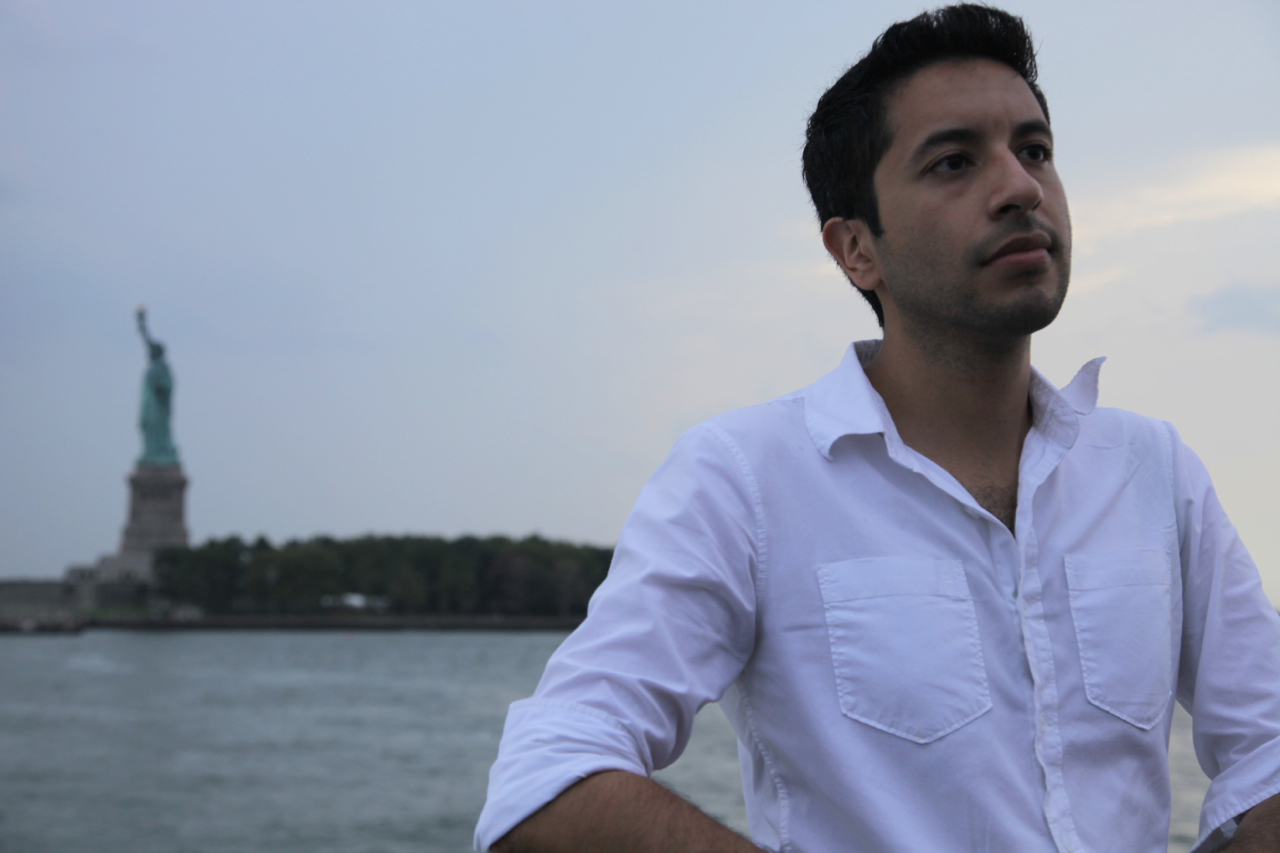 Posted December 3, 2014
On December 2, the National Day of Giving, we launched our online fundraiser through Indie GoGo! We thought this would be the perfect day to launch our campaign so our followers and supporters can help us finish our documentary film project. Heather Mathews, our fabulous editor, has created a beautiful preview of the film.
Forbidden addresses some of the most pressing social justice issues of our time—racism, LGBTQ rights, and the immense obstacles and fear faced by undocumented immigrants every day. In sharing his story, Moises gives voice to millions of undocumented youth who live in fear of speaking up and being seen, while also inspiring new understanding in those who have never thought about what it would be like to be born without the privilege of US citizenship. Our intention is to inspire others to organize and take action that will affect social and political change on a mass scale.
We are at such an exciting point in the process – we have finished filming after two years, and now get to turn all that footage into a movie!  The political relevance is far more crucial now than it was when we started two years ago. It is vital that we share his story now as the country is at a tense crossroads with immigration reform. A screening tour with the filmmakers and Moises will take place in March 2015 in North Carolina, with the film premiere slated for March 15 at the Yadkin Arts Council in Yadkinville, NC, Moises' hometown.
We have built partnerships with grassroots organizations committed to these issues, which have increased our visibility and impact in public discourse. Partner organizations include Let's Learn NC, FaithAction International House, Latino Community Coalition, Latin American Coalition, One+Love, and Immigrant Rights Working Group.
Funds needed will go to essential elements in completing the film and getting it out there as soon as possible. Post production elements such as music scoring, sound sweetening and color correction with need to be outsourced to specialists. Other expenses include creating DVDs, poster design and printing, film festival fees, promotional t-shirts, travel expenses and honorarium for our editor Heather Mathews who is donating a month of her time!
We need your support so we can share Moises Serrano's story with a wider audience. Change is coming! Be a part of the movement and contribute to a vibrant and diverse humanity. Please circulate and donate!