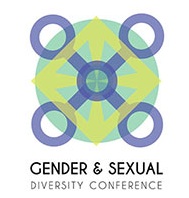 Posted March 9, 2015
Moises will be a plenary speaker at the upcoming Gender & Sexuality Diversity Conference at Stetson University in DeLand, Florida. The conference provides a platform for critical dialogue about the intersection of social, political and theoretical dimensions of gender and sexual diversity. Moises will speak about his story growing up queer in rural North Carolina and contribute to a panel discussion about how we can create change in our communities and encourage different oppressed groups to work together for justice.
The conference features a variety of speakers covering a wide spectrum of topics from gender art/activism to law enforcement gender sensitivity training. Click on the following links to find more information about registration, the conference agenda, and speaker bios.
Saturday, March 14, 2015
Stetson University, DeLand, FL
http://stetson.edu/administration/cross-cultural-center/gsdc.php
http://www.stetson.edu/administration/cross-cultural-center/genderconferencespeakers.php