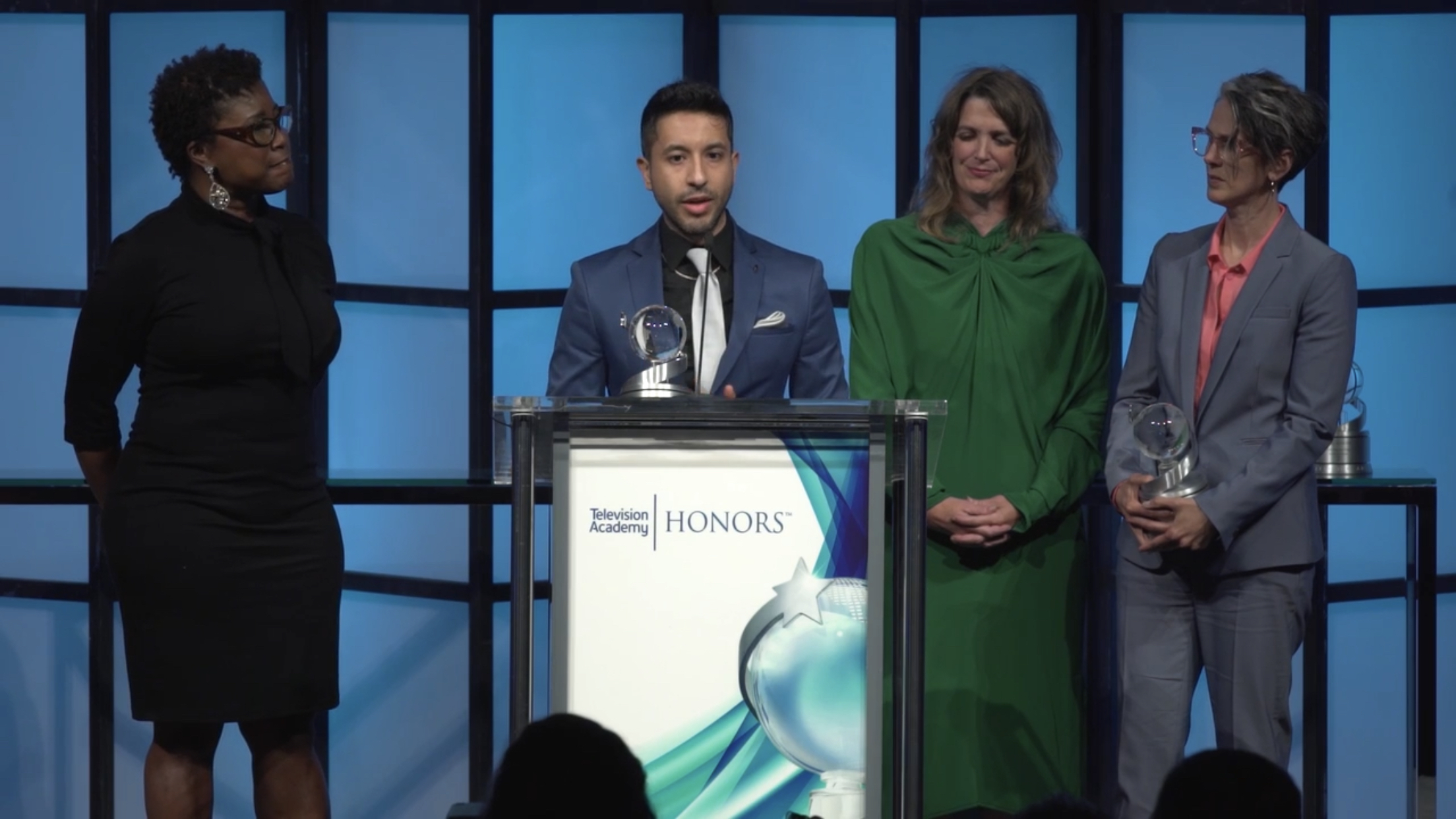 Posted July 4, 2018
Forbidden: Undocumented and Queer in Rural America was one of seven programs to receive one of the prestigious 11th Annual Television Academy Honors on May 30. Each year, the Television Academy recognizes outstanding programs that have leveraged the dynamic power of television to inspire social change. http://www.emmys.com/news/awards-news/honors-180504
The 2018 honorees were selected from a record number of submissions and represent some of the most meaningful and relevant series, programs and documentaries of the past year. The other awardees are Andi Mack, Daughters of Destiny, Full Frontal with Samantha Bee, LA 92, One Day at a Time, and 13 Reasons Why.
Television Academy Honors celebrates programming across numerous platforms and genres that address the complex challenges and important social issues facing society in a compelling and impactful way.
"Our dynamic television landscape is a catalyst for raising awareness of relevant issues around the globe," said Television Academy Chairman and CEO Hayma Washington. "We are proud to be part of an industry that spreads understanding, uncovers truth, encourages compassion and shines a light on darkness."
Presented on LogoTV for the past year, Forbidden is an illustration of the intersection of queer and immigrant issues and relates directly to the 11 million undocumented immigrants currently living in the U.S. and to LGBTQ individuals fighting for equality and civil rights. It chronicles Serrano's work as an activist and explores the American Dream with inspired conversations about LGBTQ rights, immigrant rights, DACA and the Dream Act.